I'm excited to share that in Jan 2021, I elected to join the Board of Directors for the Global Alliance for Behavioural Health and Social Justice. The Global Alliance is a 98-year-old human rights organization that focuses on the intersections of policy, research and practice.
I've been a part of their organization for over a year and have been impressed with their expertise, integrity and commitment to human rights issues. This is why I am deeply grateful for this opportunity. As one of two Student and Early Career (SEC) representatives on the Board, I'm looking forward to learning from the incredible group of people that make up this organization and ensure that student voices are also heard.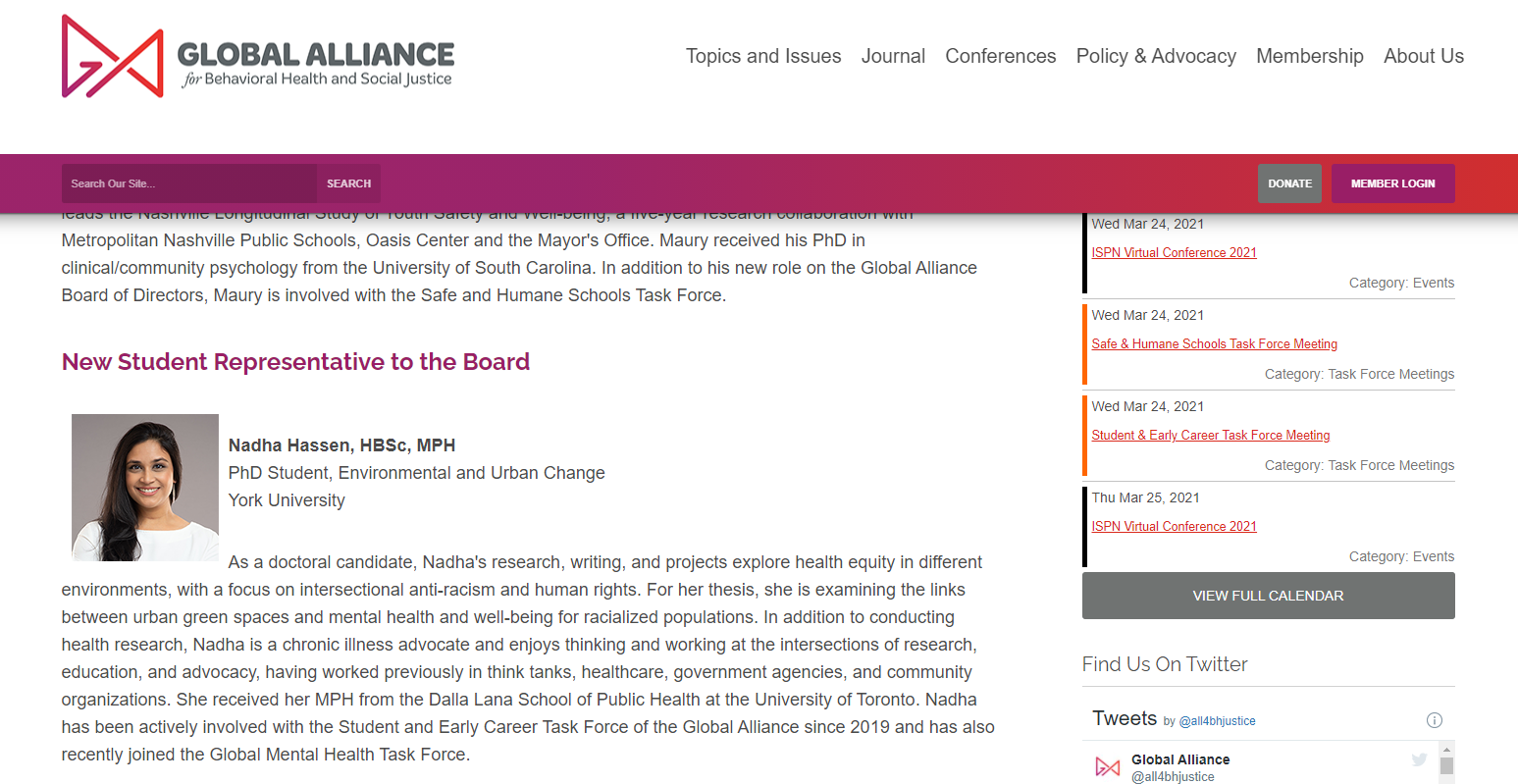 New board bios here: https://www.bhjustice.org/new-board-bios
There are a number of task forces that push forward action and recommendations on particular issues including Global Mental Health, Human Trafficking, LGBTQ+, Safe and Humane Schools, and Justice Reform. If any of these pique your interest, check them out!

YOU MAY ALSO LIKE TO CHECK OUT
A low traffic resource round-up of resources and information at the intersections of public health x equity x public space. For more on Research (Questioning): articles, evidence, knowledge of all kinds, Lived Experiences (Being): stories, art, community, connections and Practice & Action (Doing): curated resources, advocacy, workshops, join up to my free newsletter. Sign up here.
Why We Should Prioritize Slowing Down
We all seem to be rushed off our feet. We know all too well the pressures that face those of us trying to earn a living while pursuing something we are passionate about and just to live a meaningful life. Being intentional about our lives starts with slowing down. Read more.
Labels have power. They can inspire but they can also box us in and feel limiting. I've grappled with what it means to be a cancer survivor and how this impacts my identity and sense of self. Read more.