I am grateful to have been invited to give a keynote talk at the 1st Annual Fit Cities Fit Towns Canada Conference, organized by Housing for Health and the University of Alberta. The talk was titled "Improving social connections in our communities through the built environment" and the topic aligned well with my current dissertation work and my focus on the links between the built environment and public health!
Here's the recording of the talk (Feb 24, 2021):
I was blown away by the wonderful feedback and generative conversation.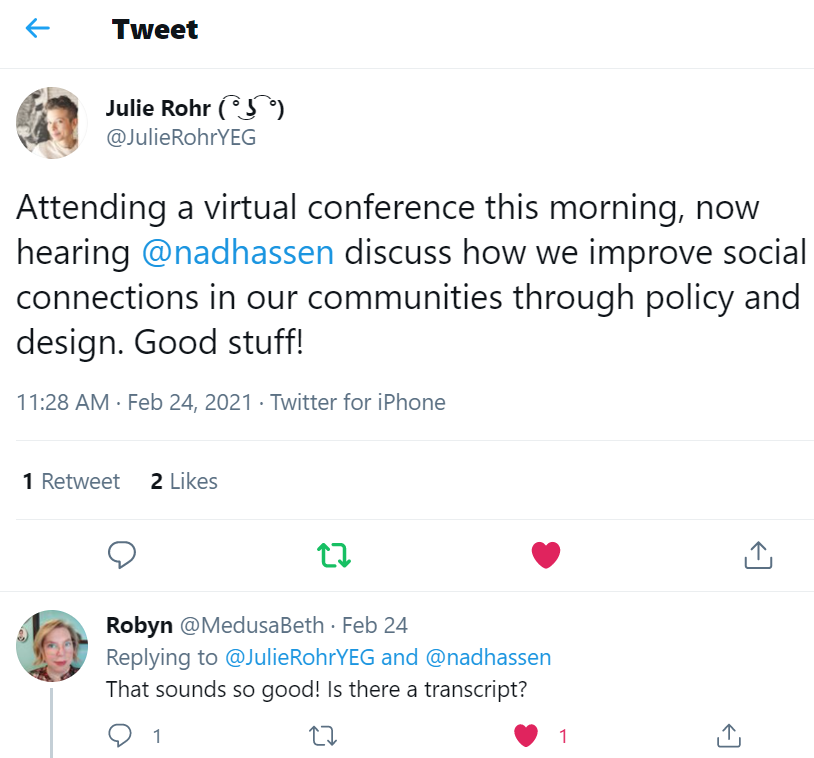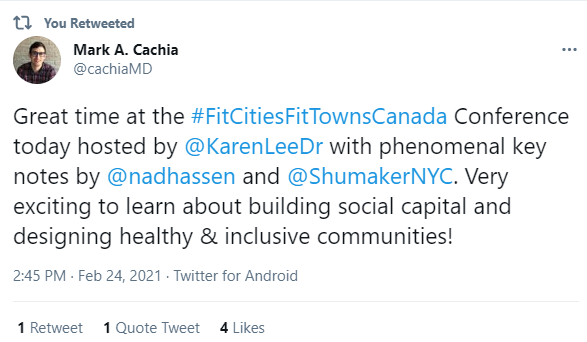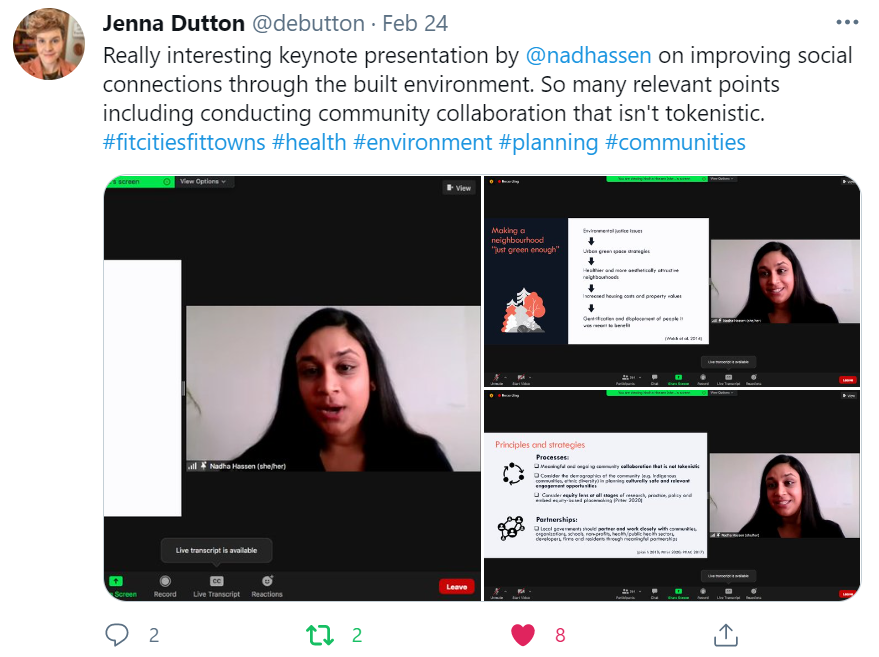 Check out the rest of the conference recordings.
YOU MAY ALSO LIKE TO CHECK OUT
A low traffic resource round-up of resources and information at the intersections of public health x equity x public space. For more on Research (Questioning): articles, evidence, knowledge of all kinds, Lived Experiences (Being): stories, art, community, connections and Practice & Action (Doing): curated resources, advocacy, workshops, join up to my free newsletter. Sign up here.
Why We Should Prioritize Slowing Down
We all seem to be rushed off our feet. We know all too well the pressures that face those of us trying to earn a living while pursuing something we are passionate about and just to live a meaningful life. Being intentional about our lives starts with slowing down. Read more.
Labels have power. They can inspire but they can also box us in and feel limiting. I've grappled with what it means to be a cancer survivor and how this impacts my identity and sense of self. Read more.