I AM…
Sri Lankan – Canadian | South Asian | A Person of Colour | An Immigrant
A Person Living with Cancer | A Cancer Thriver
Privileged with an Education | Female
A Dreamer | A Thinker | A Reader | A Writer
Twenty – Something
A keen interest in addressing the social and physical determinants of health, built up through dedicated community involvement and experience in social inequities directed me to focus on a career in public and global health.
Health and the Built Environment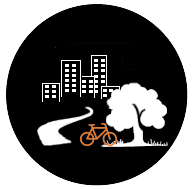 My undergraduate degree is an unconventional one for the health sector. My major in Architectural Studies (Design Concentration) challenged and developed my critical thinking abilities by requiring that I design solutions within given sets of parameters including urban site constraints as well as consider the complex interactions and behaviours of people within cities and buildings. I am filtering this understanding of the built environment through a health perspective to better understand the development of healthy spaces. I am particularly interested in street design to promote community engagement as well as investigating the ways green spaces promote mental health.
 HEALTH EQUITY & PRIORITY POPULATIONS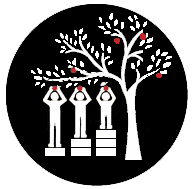 I use a health equity lens in my work to identify where the biggest health disparities exist for various populations. At a policy level, I worked on the Priority Populations Project at Public Health Ontario (PHO) doing mixed-methods research. I am currently at the Wellesley Institute as a Junior Fellow. I completed a one year internship with Africa's Children-Africa's Future (AC-AF) where I was introduced to the issue of HIV and AIDS as a global public health issue.  I spoke with Positive Lite about my work with AC-AF. I have also worked on a community-based research project on HIV health literacy for immigrant, refugee and non-status women in Toronto. In 2013, I was awarded a Global Changemaker Award along with other youth in Ontario, Canada who are contributing to positive social change.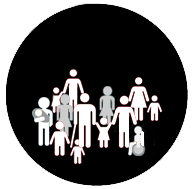 I have worked with children and youth from a variety of backgrounds and socioeconomic situations, including those living with cancer, autism and coming from abusive home environments. These experiences made me realize that I am passionate about working to address the underlying social factors that affect this group. I advocate for the health of children and youth and am interested in a number of initiatives. My experiences inspired me to write a children's book called Dancing in the Rain. The book started off as a personal project and was eventually published. Proceeds from the sale of every book will be donated to non-profit organizations that I have worked with. Find out more about my donation project for children.
Please note that if you wish to reproduce, save, copy or use any of my work on this website in any format, I would really appreciate it if you let me know why, by who and where it is going to be. I am aware that you can take writing, photos and the like anyway, but this is a request to be considerate, give me credit for my work while helping me keep track of it on the web. Thanks very much and get in touch here.